Look back at 2017
In lots of aspects 2017 was definitely interesting. I finally feel I settled in the Geneva area and can't wait to see what happens in 2018!
1PPM
Just like two years ago with 12 Books project last year I decided to try to create one project a month. Here is list of all the projects I worked on this year:
Stealth Via Ferrata Project (applying some of the ASP.NET things that I learned)
Working on a device for monitoring of Parkinson's Disease Patients for The Port Hackathon
Learning Blockchain and applying this knowledge during Fintech Startup Weekend in Geneva in December
Lifestyle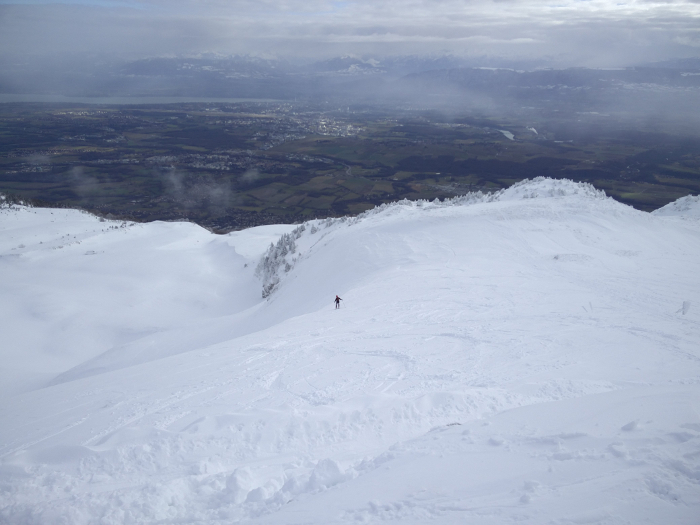 In 2017 I started turning into a mountain person. In January 2017 I picked up skitouring. It's the most impactful hobby I picked up in the past couple of years. Surprisingly I feel skitouring can be related to business and software development a lot! More on that soon!
Another mountain activity I picked up in the summer is climbing Via Ferrata. This inspired me to pursue a software project related to this activity which I later dropped in favour of Spes Spirae (the wearable for PD monitoring).
Work
At Terabee we were up to some exciting things this year:
We released two new products
We Refactored and vastly improved our Open Source packages
We worked on various robotics concepts (safety systems for industrial robots, warehouse robots, drones, novel navigation methods, mapping etc.)
A peak into 2018
Resolutions
This year I'm not planning a huge yearly projects, instead I will focus on smaller goals:
Learn a bit of Rust
Spend way more time outdoors
Take more risks (mountain activities being an exception)
Post way more to this blog
Read at least one book a month (not necessarily technical this time)
Spes Spirae
Spes Spirae is the working name of our Parkinson's Disease monitoring wearable device. If there is one thing I'm sure about upcoming year it's the fact that 2018 will be the year of Spes Spirae!